Search by Budget
Using the slider below, find the vehicle that fits your budget
Customer Reviews
Read More
Jessica Hunter

My experiences at Midtown have always been excellent! Kudos to Keith Juskow and Kevin Dowd for looking after me and to the Service Department for the excellent service. Thank you.

Michael Kendrick

Fast and efficient service.  They have never pushed me to do service that is not needed.  Very helpful if I have any questions

Tim Van Acker

I had a painless purchasing experience when I bought my F150. I've been taking my truck there since I purchased it, and have had great service. Nick and Larry in the service department are fantastic to deal with.
Mid-Town Ford in your community
Community is at the core of our business.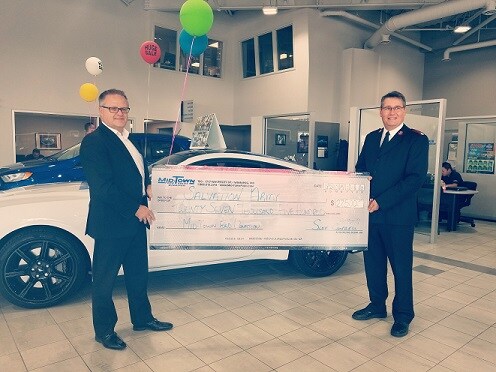 The Salvation Army
We are happy to donate to the Salvation Army's Extreme Environment Response Vehicle program. This is a vehicle that is out every night during the winter months helping the people of Winnipeg with hats, mittens, scarfs, food and even shelter from the cold. 
Details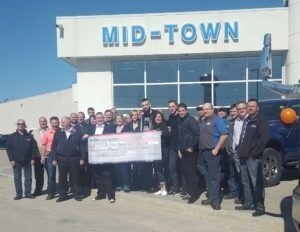 Robb Nash Project
The Robb Nash Project engages young people through the power of music and storytelling to inspire hope and encourage positive life choices. $35,000.
Details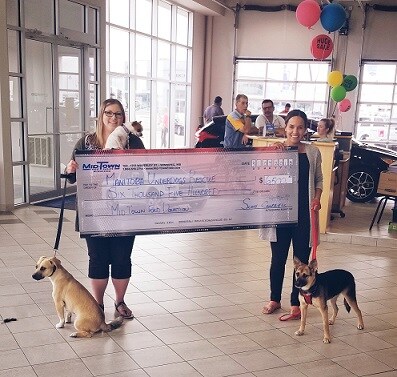 Manitoba Underdogs
Manitoba Underdogs take in dogs and cats who have been abandoned, abused, or surrendered. They solely rely on volunteers and the community. $6,500.
Details