Mid-Town in the Community
This past year Mid-Town has been fortunate enough to be able to give away $200,000 to charities.
Here are a few of the charities we have presented our donations to.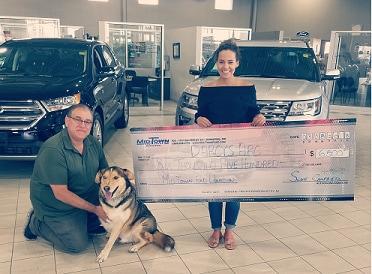 D'Arcys ARC
D'Arcys ARC is dedicated to rescuing and rehabilitating cats and dogs from situations of abandonment, homelessness, neglect and abuse. $6,500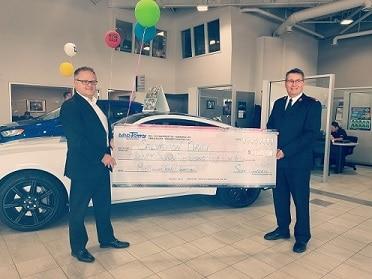 The Salvation Army
Midtown Ford is happy to donate $27,500.00 to the Salvation Army's Extreme Environment Response Vehicle program. This is a vehicle that is out every night during the winter months helping the people of Winnipeg with hats, mittens, scarfs, food and even shelter from the cold.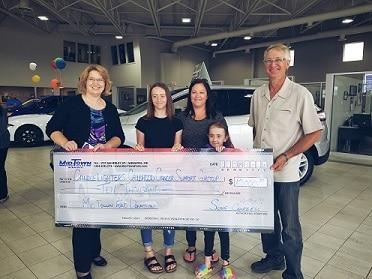 Candlelighters Childhood Cancer Support Group
Candlelighters is a local, not-for-profit volunteer organization that provide programs and services to young cancer patients, and their families, receiving treatment in the National Capital Region.
Their, mission is to enrich the lives of children, and their families, coping with childhood cancer and promote awareness and understanding of the impact of childhood cancer on their lives. $10,000.
Sunshine House
Sunshine House is a community drop-in resource center focusing on harm reduction, population health promotion, and social inclusion. Creating a place where people can grow. $5,000.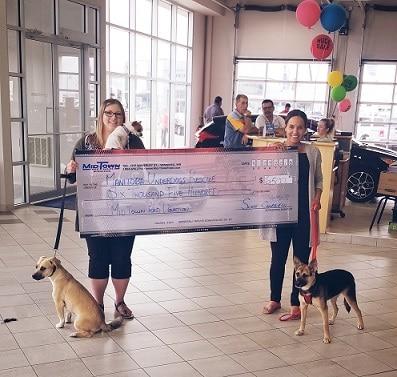 Manitoba Underdogs Rescue
Manitoba Underdogs is 100% volunteer run and foster home based. Their mission is to rescue, rehabilitate, care for, and ultimately seek out permanent and loving homes for Manitoba's unwanted animals. $6,500.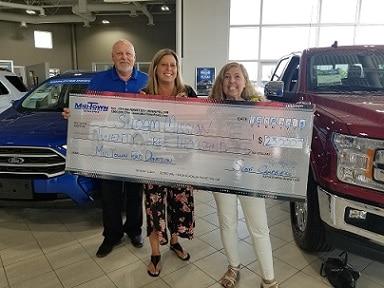 Siloam Mission
A connecting point between the compassionate and Winnipeg's less fortunate, Siloam Mission is a Christian humanitarian organization that alleviates hardship and provides opportunities for change for those affected by homelessness.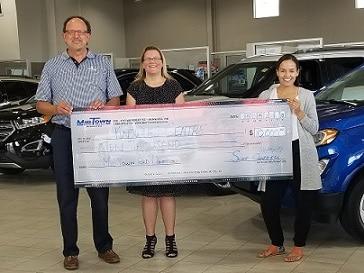 We want to thank all of our loyal customers for helping us reach our goals to be able to give back to the community.